New Specials!
We are currently offering a number of special packages for buyers in a position to take full advantage of the market. We have nine packages available across Florida, grouping together a number of lots in some of the state's most sought after areas. Prices range from $189,000 to over $1.5 million and can even include an entire city block!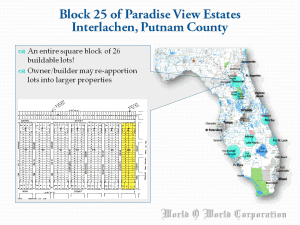 We offer special deals on properties in our inventory regularly.
Please check back often for the latest promotions and contact us for more information!