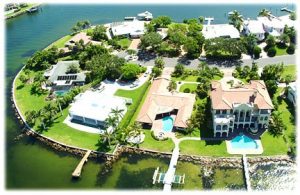 Anyone living in the US or abroad, who may have been considering investing in Florida real estate, the time to act on those impulses is now.
While many people still have fresh memories of the housing bust of 2008, complete with a sour economy and surplus of already build homes and available land, the feeling had been that the time to make investments should wait until conditions improved.
Conditions in the Florida real estate market have improved dramatically and will continue to do so in the foreseeable future. Thanks to a combination of three important factors, income properties and land in Florida are already exploding.
Here are some reasons why now is the time to purchase property in the Sunshine State.
Property Prices have Bottomed Out
The Housing Crash of 2008 devastated the real estate market across the state of Florida. The combination of too many home being built along with the mortgage crisis resulted in a massive drop in the economy and property prices plunging.
However, the drop in Florida real estate prices bottomed out in late 2011 and has been slowly rising ever since. With the economy recovering, the number of properties available on the market has dropped to the point where overall values have started to rise. This means that no further drops are foreseen and as more people start purchasing Florida real estate, their values will continue to go up
World O World Corporation
For 25 years, our Florida real estate firm has been providing value and solid investment opportunities through the sale of Florida land and income homes. Our entire vast inventory is privately owned by World O World and is carefully selected in prime communities. See our land for sale in Florida inventory.
Low Interest Rates & Seller Financing
Today, we are experiencing interest rates two to four points lower than historic averages. These incredibly low rates are still due to a sagging economy that has yet to take off. However, such conditions cannot be expected to last forever.
For those need help, World O World Corporation offers automatic, non-qualifying seller financing.
With just a minimum down payment and your signature, you can be a Florida property owner today.
Improving Florida Real Estate Market
The Florida real estate market itself which took such a battering in 2008 and 2009 is showing definite signs of recovery. The historically low prices, combined with a plentiful supply of land and homes, has led to a great interest in real estate investors who see the Florida market only getting stronger in the future.
Today, it is clear that the market has rebounded and is on its way up. However, many properties are still undervalued, which means that low prices combined with low mortgage rates make this the perfect time to invest in Florida. As the number of properties being bought grows, their values and prices will only go up even more.
For those who have been thinking about investing in Florida real estate, the time is now.
Contact a World O World representative at (772) 337-1105 today for the best investment opportunities.